News
Joy to the world: Minister seeks to save iconic Copenhagen jazz club
---
This article is more than 3 years old.
The culture minister, Joy Mogensen: A tragedy if Montmartre goes under because of the Coronavirus Crisis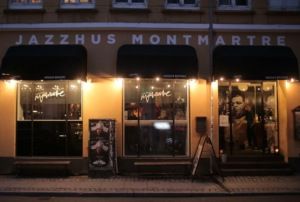 Just days after it surfaced that legendary Copenhagen jazz joint Montmartre was staring into the abyss of bankruptcy due to the Coronavirus Crisis, a helping hand has come into play.
The culture minister, Joy Mogensen, has announced that she will reach out to Copenhagen Municipality to see if it is possible to save the club.
"It would be a tragedy for Danish jazz if the Coronavirus Crisis ends up doing away with Montmartre," Mogensen wrote on Facebook.
"Montmartre has been an important hub for jazz in Denmark – a place with a unique pioneering spirit that has attracted a long list of great musicians from the US jazz scene. Legendary names like Dexter Gordon and Ben Webster. Stan Getz. Bill Evans."
READ ALSO: Legendary Copenhagen jazz joint on the brink 
A parliamentary parlay 
Mogensen said she would be willing to reach out to Parliament to allow for special aid to be set aside for Montmartre, if the city and the foundation behind the club come up with a plan.
The city had nominated Montmartre to become a regional venue earlier this year – which would have given the club 1 million kroner annually – but the Danish Arts Foundation decided against that. 
Since opening in 1959, Montmartre has been one of the most respected jazz clubs in Europe.