News
Danes more worried about cyber attacks than global climate change
---
This article is more than 3 years old.
New Pew Research Center report sheds interesting light on what people in Denmark perceive to be the major threats to their country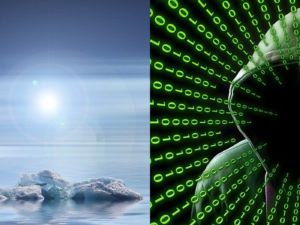 You might think that global climate change would be the principal concern for citizens of a country that could find itself partially submerged if sea levels rose significantly due to melting ice caps brought on by rising temperatures. 
According to a new Pew Research Center report, it certainly is for the people of the Netherlands. But surprisingly, perhaps, it isn't the case for the Danes. 
The Pew Research Center surveyed over 14,000 people in 14 countries this summer and found that 'Cyberattacks' were regarded by Danes as the biggest threat to their country. 
Australia was the only other country to also do so. 
"Cyberattacks are a pronounced concern in several countries surveyed, including Australia (70 percent) and Denmark (66 percent), where they are the most frequently mentioned major threat," the report stated.
READ ALSO: Right-wing extremist terror attack threat growing – PET
Women more wary 
Meanwhile, 'Global Climate Change' was the most common response in the majority (eight out of 14) of countries surveyed.
Aside from Denmark and Australia, only, the UK, the US, Japan and South Korea did not have global climate change as the primary major threat – in Denmark it was the second most common response.
Furthermore, women in Denmark were more likely to view global climate change as a major threat to their country than men – 64 percent compared to 56 percent.
The least common response in Denmark was the 'Spread of Nuclear Weapons' – Denmark was the only country to have that choice as the least common response. 
In fact, in 11 out of the 14 countries, large scale migration was the least common choice.
READ ALSO: PET: Terror threat in Denmark still serious
Oldies focus on security
Older generations were particularly wary about security threats in Denmark.
Danes over 50 considered terrorism (61 percent), the spread of nuclear weapons (44 percent) and cyber attacks (79 percent) to be major threats to Denmark.
Meanwhile, there was a much lower percentage of Danes among the 18-29 and 30-49 age groups who perceived those three choices as being major threats.
Other findings in the report showed that few Danes see the condition of the global economy (40 percent) or poverty (38 percent) as major threats to Denmark.