News
Danish ministers careless with their email security
---
This article is more than 3 years old.
DR investigation into problem that dates back nearly 10 years uncovers the sensitive information of seven of them online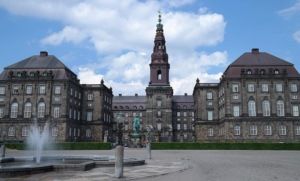 A large number of Danish ministers' official passwords have been leaked and published online in recent years.
They have been obtained through services like LinkedIn, Dropbox and various fitness apps in multiple hacker attacks ongoing since 2012.
Careless use
The sensitive data of seven ministers was recently found online during an investigation carried out by DR.
Six of them had used their government-issued emails to log onto social media and fitness apps.
They have been warned!
The carelessless can pose an enormous risk to national security, claim cybersecurity experts.
"It is a huge problem and it is shocking. Let that be a lesson to all citizens who had been told countless times to watch their password," commented Peter Brahe, the head of the European unit of the cybersecurity company NCC Group.
According to Brahe, some ministers have been found to be reusing their official account passwords for up to seven years, which he described as "unacceptable" as it poses a huge risk to national security.