News
Local Round-Up: Teenage murder suspects arrested
---
This article is more than 3 years old.
Elsewhere, crabby pensioners and crabs in houseboats in today's local round-up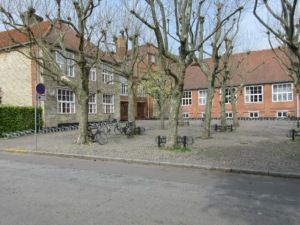 Two teenagers – aged 14 and 16 – were arrested last night following the murder of an 18-year-old man last Friday. Both have been charged with murder.
Whilst the elder of the two went into interrogation this morning, the younger has been handed over to social services as he is below the minimum age of criminal responsibility.
Tragically unnecessary
The victim, an upper-secondary student, was found on Dirch Passers Allé on Friday night, having been shot in the head following a disagreement between two groups. 
Police say the victim had no gang ties himself, nor was there anything else immediately linking him to the fatal shot. He passed away on Sunday.
---
Eating with the fishes
This morning a Christianshavn houseboat was found sitting lower in the water than usual – much lower. A floating function room, the vessel was previously used by the now closed Michelin star restaurant 108. Police claim that following an inspection the owner has hired a salvage company to dredge up the unfortunate tub. 
Hooligans arrested
Yesterday police arrested 13 people in connection with a large street brawl in Vesterbro on July 12. The incident occurred when supporters of Brøndby IF settled in to watch the match against FC Copenhagen on TV before being set upon by opposition fans.
Fear for bars
Ralf Simon Larsen, who runs the bar Byens Kro in Møntergrade, fears that bars and restaurants will be hit hard by the new restrictions. Talking to KøbenhavnLIV, he claims they are being used as a scapegoat by the authorities, and that the image drawn of the industry has "no basis in reality". He fears they will have to close if the restrictions remain as they are.
Grouchy health risk
An 80-year-old man from Copenhagen was yesterday charged for refusing to wear a facemask aboard a ferry. He was reported by the ship's captain and landed in Bornholm to find the border patrol waiting to swoop in.