News
Social-bubbles spread incertitude – baffling announcements not aided by new recommendations
---
This article is more than 3 years old.
Confusion reigns as messages from SSI now rejected wholesale by the National Board of Health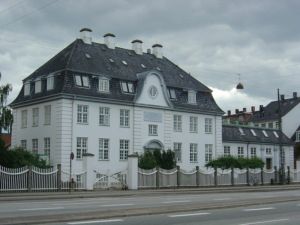 On Tuesday, the Statens Serum Institut recommended the formation of 'social bubbles' of five to ten people with whom individuals socialise with exclusively through the autumn.
The measure is intended to limit the spread of infection to a smaller number of people, but with three different interpretations emerging from the SSI itself, it is perhaps currently more damaging in its confusion than it is helpful.
Today, however, the National Board of Health rejected the SSI's recommendations. They refused to recommend a limit to the number of close contacts in a move intended to clarify matters.
Really though, it has only added to the uncertainty.
Pick a bubble, any bubble
Executive vice president of the institute Kåre Mølbak made the initial call for the implementation of social bubbles, but included very few concrete remarks as to what groups should look like. 
The situation became more unclear on Wednesday morning when Tyra Grove Krause, head of department at SSI, told TV2 that those who we come into contact with in our everyday lives were not to be counted in the five to ten figure.
But this claim was quickly denied by Anders Fomsgaard, the chief physician and virus researcher at the institute. In an interview with DR, he claimed that everyone that you regularly come into close contact with is in fact included.
In a further remark made to TV2, Mølbak admitted that "we are not super sharp on the concept". He refused to disagree with the interpretations of either Krause or Fomsgaard.
Mette Frederiksen told the station that the SSI "must simply be a little more precise."
UPDATE: Not an "official recommendation"
The subject plumbed new depths of obscurity today when the SSI claimed that social bubbles did not constitute an "official recommendation," but instead should be seen as part of the more general advice to maintain distance and avoid large gatherings.
The National Board of Health also distanced themselves from the concept. In an interview with Detektor they stated that Kåre Mølbak's announcement was not coordinated with the board, and that they would not put a limit on the number that people could mingle with.
The board issued the reminder that it is primarily them that people should turn to for recommendations and advice, not the SSI.
Unity of a kind
Whilst this abundance of mixed signals won't have cleared up specifics for most people, it is clear that there is general agreement that something must be done, and social circles limited.
As Mølbak said in an interview with DR, "it is not a law but a principle." 
With infections continuing to rise, particularly among young people, there have been unified pleas for compliance with restrictions in order to help limit the spread of infection.
Virus advances again
In the past week, 2,215 tested positive for infection – almost a fifth being aged 20-29. This follows reports that one in three currently being hospitalised with the virus are under 45.
In a further confusing alteration, last week the director general of WHO recommended against using the now common elbow bump, and instead opting for greeting people by putting your hand on your heart.