News
Copenhagen among world's most expensive cities to live in
---
This article is more than 3 years old.
Danish capital and Aarhus are both in the top 10 in regards to how expensive restaurants are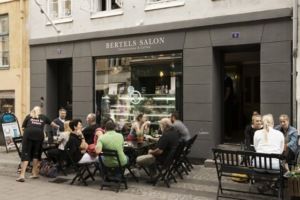 According to the online housing rental portal Housing Anywhere, Copenhagen is among the world's most expensive cities to live in.
The Danish capital ranked 17th on its newly-published '2020 Top 100 Most Expensive cities in the World' index.
Copenhagen scored 6.42 out of 10 overall, based on rankings in the catergories of Monthly Rent (17), Groceries (30), Restaurants (2) and Purchasing Power (76).
READ ALSO: Copenhagen has one of Europe's most passenger-friendly airports
If you're going, be sure to bring money
Aarhus ranked 56th overall based on rankings in Month Rent (56), Groceries (31), Restaurants (7) and Purchasing Power (75).
San Francisco topped the list, followed by New York, Hong Kong, Los Angeles and London, while Zurich, Singapore, Dublin, Luxembourg and Amsterdam completed the top 10.
Other notables included Sydney (11), Toronto (13), Paris (19), Oslo (30), Stockholm (35), Tokyo (36), Helsinki (42), Beijing (49), Berlin (57), Seoul (66) and Bangkok (81).