News
Recovered COVID-19 patients remain susceptible to contracting infection: study
---
This article is more than 3 years old.
Study predicts antibodies protect recovered patients from infection for up to four or five months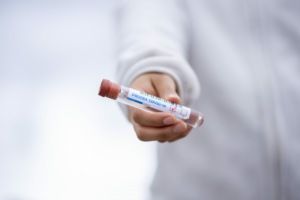 A leading Danish doctor on Wednesday indicated that patients recovering from COVID-19 still cannot take the virus casually, reported DR.
Lars Østergaard, the chief physician and professor at Aarhus University Hospital, made the conclusion based on the study of antibodies in patients who have recovered from the coronavirus. He added that antibodies safeguard recovered patients for up to four or five months.
Østergaard further added that the actual amount of antibodies in the blood may reduce overtime. However, antibodies may quickly reform as the immune system then remembers the virus, he continued.
"We test Denmark"
Half a million citizens are expected to be tested for antibodies as part of a survey called 'We test Denmark'.
The population survey is being organised by the Statens Serum Institut.
So far, test results have remained erratic, Østergaard pointed out. He advised that patients must be cautious even after recovering from the virus.
In April, the government bought antibody testing kits from China worth 60 million kroner. However, the tests from the manufacturer Livzon turned out to be inaccurate.