News
Big electric scooter vendor shutting down at night during weekends in Copenhagen 
---
This article is more than 3 years old.
Voi expects move to curb people driving under the influence and hopes other vendors will follow its initiative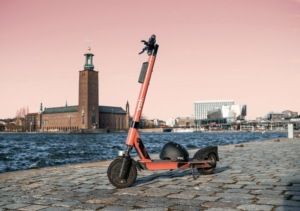 If you're heading out in Copenhagen tonight and are looking to zip home using one of the many electric scooter options at your disposal, you might want to do so before the clock strikes midnight … at least if you have a Voi subscription.
Starting tonight and in a bid to stop people driving its scooters while under the influence of alcohol, Voi has announced that its popular electric scooters will no longer work after midnight on Friday and Saturday nights.
"We can see ourselves, and have been informed by the authorities, that people are driving the electric scooters while drunk and are getting into accidents," Kristian Agerbo, Voi's head of policy and city development, told DR Nyheder.
READ ALSO: Government wants to make helmets mandatory for electric scooters
Aarhus and Odense next?
Initially, the pilot initiative will only encompass Copenhagen, but it could be implemented in Odense, Aarhus and Aalborg at a later date.
Agerbo said he hoped that other electric scooter vendors would follow Voi's example.
It also intends to increase the punishment associated with operating an electric scooter while intoxicated or on drugs.
A recent report showed that you are seven times more likely to be involved in an accident on an electric scooter than on a bicycle.
The news comes in the wake of the government looking to make helmets compulsory while operating small motorised vehicles, including electric scooters.