News
Science Round-Up: New technology supports natural immune response to fight off cancer cells
---
This article is more than 3 years old.
Researchers at DTU have found a way to increase the body's natural immune response to fight off cancer cells, significantly increasing chemotherapy's effectiveness.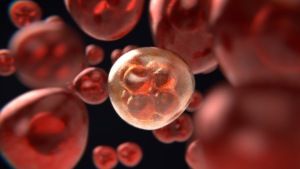 Researchers at DTU have found a way to increase the body's natural immune response to fighting off cancer cells, significantly increasing chemotherapy's effectiveness.
A researcher team from DTU Health Technology has been for many years working on a drug-delivery system to maximise the effectiveness of cancer treatment.
Now they have presented a new liposome system to help with chemo-immunotherapy.
Better treatment response
Cancer cells react with the body's natural immunology response system, essentially stopping it from attacking them, promoting its further growth. The newly-presented system targets specific cells in the body to increase their ability to destroy cancer cells.
The effectiveness of that treatment, alongside chemotherapy, has shown a remarkable increase in those important immune cells. Their presence is a promising sign for a better response to chemotherapy.
Although no-one has yet been cured by the new technology and chemo immunology is still in its early stages, it brings hope for a future in which immunotherapy could be used to treat cancer patients.
---
New KU study findings could help prohibit coronavirus infections
A new study carried out by the University of Copenhagen in collaboration with the University of California has revealed a new co-factor involved with the infection process, which can help prohibit coronavirus infections. The co-factor is called heparan sulfate, which is a polysaccharide used in various biological processes. Simple blood-thinning medicine heparin is therefore now a potential candidate for treating coronavirus infections.
Radioactivity analysis labs at DTU granted ISO-certificate
DTU's world-leading labs within the field of radioactivity analysis have just had their ISO-certificate renewed. The technology allows the testing of alfa and beta-particles, without the easier-to-measure gamma-particles. DTU has been perfecting this technology over the last 60 years.
DTU proposes safer camel milk solution
A research project carried out at DTU has created a freeze-dried solution, which makes camel milk safer to consume. African farmers do not have the right conditions to store camel milk, which makes the souring process a breeding ground for micro-organisms like E coli and salmonella. The newly created compound is found to kill off dangerous microorganisms in the process of milk souring.
Glucagon a warning sign for diabetes – study
Researchers at the University of Copenhagen have introduced a new concept in the fight against diabetes: glucagon resistance. It decreases sensitivity to the blood sugar-regulating hormone glucagon. It is often observed in people with fatty livers – a common denominator for diabetes cases.
Novo Nordisk Fund stumps up millions for new medicine research
A whopping 108.6 million kroner was transferred from the Novo Nordisk Fund to the University of Copenhagen to develop a new, innovative tactic to find a new medicine. Producing medicine that works takes a long time and requires a lot 'trial and error'. Quantum computers have an enormous calculating power, which will now be employed to create, among others, medicinal formulas.
More personalised approach needed in treatment of Parkinson's
Researchers have for many years tried to figure out why Parkinson's patients experience such varying symptoms. A study carried out at Aarhus University has shown that Parkinson's is actually caused by two different illnesses with two different origins. It is implied that to achieve better results in the treatment of Parkinson's patients, a more personalised approach should be taken and medicine should be tailor-made according to the patient.