News
Coronavirus in Denmark: Increasingly more infections, restrictions and tests
---
This article is more than 3 years old.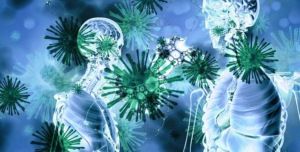 Just over 1,000 new infections, 26 more people admitted to hospital and two deaths – the weekend coronavirus tally confirms that numbers are continuing to escalate in Denmark, even though there were fewer new cases on Sunday. 
The 424 new infections were well below the 619 confirmed on Saturday and the 678 for Friday – Denmark's highest figures since late May.
Testing rate close to 50,000 a day
The testing rate continues to climb: 46,828 were carried out between Saturday and Sunday lunchtime, including 19,712 people getting tested for the first time. 
The authorities want to carry out 70,000 tests a day if possible.
Restrictions until October 18
At least 72 of the country's 96 municipalities have an infection rate above 20 per 100,000 inhabitants.
The ongoing restrictions that apply to restaurants, bars and cafés across the country, which require them to close by 22:00 every night, have been extended until October 18.
Only 17 in intensive care
As of yesterday, 95 people are in hospital, of which 17 are in intensive care and 11 are on respirators.
At least 26,637 have been infected with coronavirus so far in Denmark, and 649 people have died.