News
Government to crack down on private parties
---
This article is more than 3 years old.
Police in Copenhagen closed down a party with upwards of 300 guests over the weekend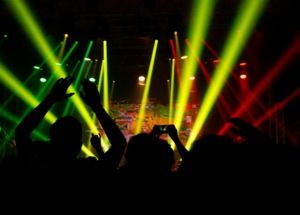 Despite most people embracing precautionary measures in Denmark as coronavirus figures rise again, not everyone seems to be taking it seriously.
Over the weekend, the police in Copenhagen closed down an illegal private party in Sydhavn that involved upwards of 300 guests.
The government has had enough and is moving to crack the whip hard in the future.
"I'm very disappointed. It's totally unreasonable to put your own desires above the community like that," Nick Hækkerup, the justice minister, told DR Nyheder.
"We will see if we can stiffen the punishment and increase the fines. Event organisers can earn quite a lot of money from these parties, so the consequences need to be dire."
READ ALSO: Coronavirus in Denmark: Increasingly more infections, restrictions and tests
Closed Facebook groups
The Dansk Folkeparti spokesperson for judicial issues, Peter Skarup, has proposed increasing the fine from 2,000 to 5,000 kroner.
Many of these illegal 'pirate parties', as they are called in Denmark, are organised via closed Facebook groups.
Members are asked to pay a fee to get an address to go to just before the party begins.