News
University of Copenhagen to teach more classes in English – proposal
---
This article is more than 3 years old.
New policy in consultation will particularly affect master's programs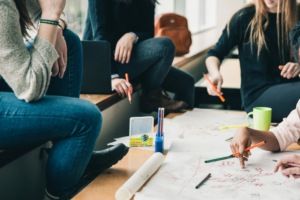 The University of Copenhagen has a new policy in consultation that is expected to result in more English-language tuition. 
The overall aim is to make the university's outlook more international and geared towards ensuring its graduates are successful in the global job market. 
Danish students will accordingly be offered courses to improve their academic English.
Mostly master's
According to the proposed KU language policy, which provisionally consists of 28 principles, students "should have more teaching in English in order to prepare graduates for an increasingly globalised job market". 
It will mostly affect master's degrees, with the policy noting that "teaching in English should now be a requirement on master's degree programs where the working language in the job market is primarily English".
However, many more bachelor's degrees will also include more English language tuition. 
Logical move
The move is deemed a logical one, as many of the syllabuses are already in English, which only makes it natural to teach the courses in English.
During the consultation process, students will be able to leave their comments via the university's website by October 5.
More Danish classes too
In line with its aim to better equip Danish students, the university will also offer Danish language tuition to foreign students to better equip them for success in the Danish job market. 
In August 2018, the then government announced it was going ahead with a Dansk Folkeparti proposal to shave 1,000 of the places available to international students at Danish universities.
However, within months it was generally agreed that the plans had backfired as it resulted in several universities having to cut courses, thus hurting Danish students in the process.