News
Business Round-Up: Housing supply hits new low
---
This article is more than 3 years old.
A tough time to be an animal in Denmark, but not bad for Copenhageners looking for a bite to eat without leaving the house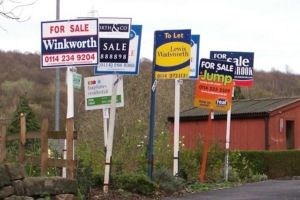 For the first time since 2007, there are fewer than 30,000 houses for sale in Denmark according to Finans Denmark. This marks a 15 percent decrease on the previous year.
It is a similar story for apartments and holiday homes, with supply down 18 percent and 33 percent respectively on the previous year.
"Not as gloomy as one might have feared"
The picture is not as dire as it first appears, however, with housing economist Birgit Daetz putting the low figure down to a high volume of sales.
At Nykredit, housing economist Mira Lie Nielsen expects less activity in the coming months following the busy period.
Less impact than feared
The high volume of sales has been driven largely by the financial impact of coronavirus being less significant than first expected.
"Many of the Danes who typically buy a home have not been hit so hard financially and have had a lot of time to play with the idea of ​​buying a new house or holiday home."
---
Sydbank purchases rival 
For a price of 1.83 billion kroner, Sydbank has agreed to purchase Danish competitor Alm Brand Bank. The transaction must first be approved by the financial authorities, but if successful it will see the transfer of more than 20 billion kroner in loans.
Mink madness ebbs 
Despite a decline in the number of farms in the country, Denmark remains the world's largest producer of mink fur. Industry revenue stood at 5.2 billion kroner in 2018/19, less than half what it was just five years earlier. The news only gets worse for mink breeders (and the animals), as the government announced yesterday that a million animals would have to be killed following an outbreak of the coronavirus infection.
Chop chop: no experience required
After years of job losses, slaughterhouse group Danish Crown has announced 375 new job openings across the country – driven largely by increased demand from Asia. Production director Per Laursen stated that jobs will be available even for those without previous industry experience.
Grundfos cut Danish positions 
Pump magnate Grundfos has announced that, of 600 job cuts across the country, 85 will be made in Denmark. Most of the cuts will impact administrative and management positions. Last month, financial statements for the first half of the year revealed a 28 percent decrease in profits.
Too Good To Go breaks America
Danish app Too Good To Go has this week launched in New York, a city that wastes almost 1.3 million tonnes of food every year. By the time of the launch, on a date coinciding with the UN's international day of awareness of food loss and waste, 200 partners had already been signed up.
Wolt to welcome new riders 
Food delivery platform Wolt has made moves to significantly increase its presence in Copenhagen. Expecting increased demand in the winter months, as well as a desire to support local businesses, it has announced plans to increase its  number of riders to 1,225.