News
Early days … but stats suggest coronavirus second wave may be slowing in Denmark
---
This article is more than 3 years old.
Infection rate slowing: both the daily numbers and the percentage of those being tested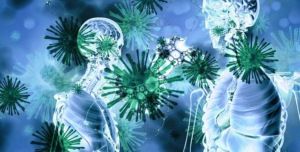 It's too early to crack open the champagne, but the second wave of the coronavirus might have peaked. 
Yesterday saw the second lowest number of coronavirus infections for a fortnight, while the national infection rate of 0.8 percent of those tested is currently at its lowest level since September 15.
Down considerably
There were 398 new coronavirus infections recorded on Thursday, or at least between early afternoon on Wednesday and the same time the next day.
The number was consistent with the 534 announced on Wednesday, 329 on Tuesday and 435 on Monday, but represents a slight dip compared to the end of last week, when the daily figure twice soared over 600.
The Thursday and Tuesday figures are the lowest daily totals in the last two weeks.
Far more tests
The figures are similar to those experienced in late May/early June, but considerably more people were  being tested back then.
Today, far fewer people are being hospitalised, probably because young people account for the majority of the cases and they are less likely to be severely affected.
The upshot is that 109 people infected with the coronavirus are now hospitalised in Denmark, of which 13 are in intensive care – two fewer than yesterday. The death toll stands at 651. 
More crucially, perhaps, but the infection rate is decreasing. At 0.8 percent of those tested, it is currently at its lowest rate for two weeks.
Better in the capital
This might be because the infection rate in Copenhagen is also in decline: down to 93 per 100,000.
Only Aarhus, with 57 new infections yesterday, appears to be going in the wrong direction, with a rate of 129 per 100,000.
At present, 76 of the country's 96 municipalities have an infection rate over the health authority's 'cause for concern' limit of 20 per 100,000.