News
National Round-Up: Konservative now the country's third most popular party
---
This article is more than 3 years old.
Elsewhere, you can never beat the feeling of putting on the clothes of a king, even if they have been buried for five centuries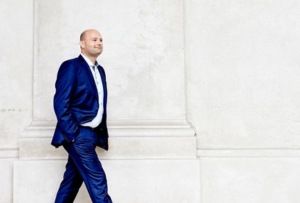 Konservative is the third most popular party in Parliament, according to the latest Epinion poll conducted for DR.
Were an election to take place this week, it would likely win the support of 10.6 percent of the voters – its highest share since March 2010, when Lene Espersen was in charge. In 2016, its support fell as low as 2.6. 
Venstre and DF on the slide
It is a huge boost for the leadership of Søren Pape Poulsen, with most onlookers suggesting he has taken support away from the leading Blue Bloc party, Venstre (17.7). 
The woes of Dansk Folkeparti (6.6) continue, with Enhedslisten (7.3) now the country's fourth most popular party, while Blue Blue newcomers Nye Borgelige (6.9) have not only overtaken DF, but also Radikale (6.6) and SF (6.8) as well.
---
No more parking in the city centre for scooters, three biggest suppliers rule
Last week, Voi announced it will no longer be possible to use its scooters after midnight at the weekends, and now together with rivals Tier and Lime it is introducing another, even tougher restriction. From today, it will no longer be possible to park a scooter in the city centre (within the medieval city's ramparts). Should you do so, you will continue to be charged until the scooter is picked up. Furthermore, in the inner-city areas of Vesterbro, Nørrebro, Østerbro, Christianshavn and Amager, scooters can only be dropped off in designated zones. Failure to do so will again result in an increased fee. Voi acknowledges it has been too slow to take action – particularly given the number that end up discarded casually on pavements, squares and even in the city's canals.
Danish music back on YouTube following far-reaching rights agreement
Danish music has returned to YouTube following the conclusion of a deal between the channel and Nordic rights organisation Polaris. The previous deal expired on August 1, after which Danish rights organisation Koda and the channel were unable to reach an agreement – primarily concerning payments to the featured Danish artists. Koda has welcomed the deal as it covers licensed music across most of the world. Previously, individual agreements had been needed for most overseas territories.
11th century clobber of Canute IV probably belonged to his brother instead
Visitors to Odense Cathedral have for many years been looking at a pile of old bones draped in fine silks in the belief it was the clobber of a king. Only it turns out that the garments adorning Canute IV, who ruled Denmark from 1080 to 1086 and is also remembered as Canute the Holy and Saint Canute, probably belonged to his brother Benedict. The pair were murdered at the same time in a church that previously stood where the cathedral is located today, and following new scientific studies it is presumed that Canute's burial garments were stolen at some point between 1582 and 1874, when the shrine was exhibited for the public to view, at which point Benedict's wear was switched over. 
Early Christmas present for people who were on public support in April
Some 2.2 million people in Denmark who were on some kind of public support in April 2020 will wake up in around a week's time to discover that 1,000 kroner has been deposited in their bank accounts. The amount is not offset against money they have received. Pensioners, the unemployed and students are among those who will benefit, according to the Employment Ministry press release. Parliament approved the payment over the summer – again to kickstart consumption in the aftermath of the Coronavirus Crisis.