News
Government seeking to tap mobile phones of rejected asylum-seekers
---
This article is more than 3 years old.
The measure is part of a new repatriation law that aims to offer more clarity on the repatriation process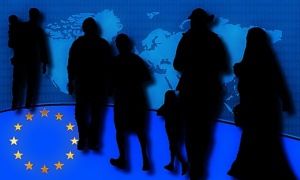 The government is aiming to obtain data from the mobile phones of rejected asylum-seekers in a bid to hasten their repatriation.
The measure is one of seven proposals that are part of a new repatriation law, TV2 reports.
According to the immigration minister, Mattias Tesfaye, many asylum seekers in Denmark have used YouTube and Snapchat to discuss routes and destination countries.
The new law aims to provide clear direction on the treatment of asylum seekers – from the moment they are rejected residence until the time they are sent home.
READ ALSO: Government to force rejected asylum seekers to take COVID-19 tests
Cash benefits receive 'harsh criticism'
Other proposals include granting cash benefits of 20,000 kroner as an incentive for asylum seekers to drop their appeals with the Refugee Board and return home.
Enhedslisten party's legal and immigration spokesperson, Rosa Lund, criticised the government's actions – arguing that the state was offering people money in exchange for their rights.
Tesfaye rejected the notion, adding that people who agree to travel back will get an "extra bag of money in hand" instead.
Currently, Denmark has over 1,000 rejected asylum-seekers.