News
Denmark tops world for its environmental performance
---
This article is more than 3 years old.
The Danes jumped up two spots compared to 2018 to rank first out of 180 countries on the Yale University-produced 2020 EPI Index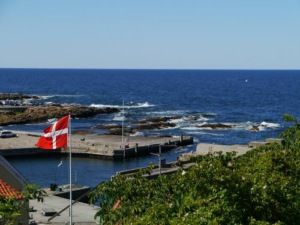 According to the 2020 EPI Index, produced biennially by Yale University, Denmark is the best in the world when it comes to its environmental performance.
Denmark scored 82.5 out of 100, just ahead of Luxembourg (82.3), Switzerland (81.5), the UK (81.3) and France (80.0).
Denmark's score is a 7.3 point improvement compared to ten years ago. It also helped move the country up from its third-place ranking from 2018.
Looking closer at the main categories, Denmark ranked first for Ecosystem Vitality and eighth for Health. 
In the sub-categories, the Danes ranked first for both Climate Change and Pollution Emissions, 13th for both Air Quality and Sanitation & Drinking Water, 31st for Biodiversity, 108th for Ecosystem Services and 62nd for Fisheries.
Check out Denmark's country profile on the 2020 EPI Index here (in English).
READ ALSO: Copenhagen ranked among world's most liveable cities
Nordic power
Austria, Finland, Sweden, Norway and Germany completed the top 10.
Other notables included Japan (12), Australia (13), Iceland (17), Canada (20), the US (24), South Korea (28), Mexico (51), Brazil (55), Russia (58), Indonesia (116), China (120), Nigeria (151) and India 168).
Bringing up the rear was Liberia, preceded by Myanmar, Afghanistan, Sierra Leone and the Ivory Coast.
Using 32 performance indicators across 11 issue categories, the EPI Index provides a quantitative basis for comparing, analysing and understanding environmental performance across 180 countries.