News
Business Round-Up: Facebook expands Danish data centre
---
This article is more than 3 years old.
Also in the news: Danske Bank finally catches a break, tech partners line up, and bad news for one Danish developer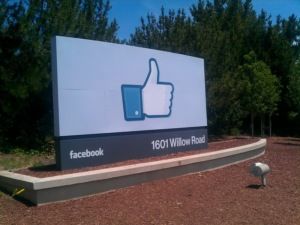 Already totalling over 50,000 square metres in size, Facebook plans to further expand its data centre in Odense by another 30,000 square metres. With this addition, the development cost of the site will amount to over 10 billion kroner, bringing 900 construction jobs with it.
As part of the project, infrastructure will be expanded to eventually recycle a total of 165,000 MWh annually – heating around 11,000 homes in partnership with Fjernvarme Fyn. Furthermore, the facility is fully powered by renewable energy from Facebook's own wind farm
Green but shifty
Construction on the site first began in 2017, coming online in 2019. In keeping with the ethos of its setting, 99.8 percent of all construction waste was recycled – a feat it is hoped will be matched in this next stage.
Hopefully not repeated, however, are the practices that led to construction being described as unfair by authorities, with contractors also being paid via foreign accounts to bypass local taxes.
---
Danish Agro acquire competitor
Whilst the agreement awaits approval from Danish competition authorities, it looks likely that co-operative farm supply company Danish Agro is set to acquire Himmerlands Grovvarer, a Jutland-based agribusiness. Its owners have indicated their desire to retire and feel comfortable passing over the reins to Danish Agro, citing a belief that the two companies share a "culture and values".
Danske Bank saved (this time) by their foreign operations
The introduction of a new Danish tax on the financial industry is likely to hit those banks with foreign operations less hard than their smaller domestic competitors, according to Danske Credit. Last month the Danish government announced that it expects the financial sector to contribute 1.5 billion kroner from 2023 towards the efterløn early retirement reform. What has been dubbed Mette Frederiksen's 'Arne pension' is likely to cause Danske Bank and Nordea to move profits abroad in efforts to avoid high contributions, leaving smaller banks to do the heavy lifting.
Danish company joins sustainable agriculture project in Vietnam
Joining as a technical partner, SKIOLD Group will work alongside Dutch organisation De Heus Group and Vietnamese leaders Hung Nhon Group on a sustainable agriculture project in Vietnam. The project seeks to develop a sustainable, high-tech agricultural complex in Dak Lak, covering pig breeding, slaughtering, and the processing of natural fertiliser. It marks a further act of co-operation between Denmark and Vietnam in the field of sustainable agriculture – an area in which Denmark is a world-leader.
Danish accelerator sees the mist for the trees
Global Danish accelerator program 'Urbantech' pairs established Danish companies with startups that have the potential to bring significant change to their operations. One of the startups looking to benefit from this scheme is WattGlass, a maker of anti-fog and anti-reflection coatings based in Arkansas. They will be paired with VELUX, a world-leading Danish maker of skylights and roof windows.
Buyers left baffled
Proshop, a Danish tech retailer, has been left with a number of unhappy customers after failing to fill orders of a new computer graphics card. Just 8 percent of pre-orders were met by the company, as well as a mere 14 percent of subsequent orders. Struggling to meet the demand, the retailer has reported that it received just 344 cards from manufacturers.
Hard hearing
The maritime and commercial court has ruled in favour of Oticon, a Danish hearing aid manufacturer that claimed ownership of an algorithm developed by one of its now former employees. The employee resigned from his position at Oticon in 2012 without having revealed his invention, going on to file several patent applications. In doing so, the court ruled that he had failed to meet his obligations to his employer.