News
A seventh of those hospitalised with the coronavirus admitted for other reasons
---
This article is more than 3 years old.
Nye Borgerlige rubbishes claims the healthcare system might be overloaded – the primary justification for the recent restrictions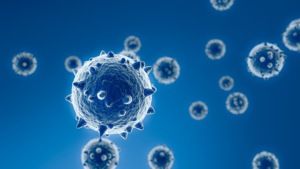 The number of people infected with COVID-19 who are currently in hospital is 137. On April 1, the number was 535. 
But not only is there a wide gulf between the figures, and the two death rates seven months apart, but apparently one in seven of the hospitalised patients were not admitted due to the coronavirus, according to figures from the five regions assessed by Statens Serum Institut (SSI).
For example, somebody could be admitted to hospital after a car accident and then found to have COVID-19.
Restriction reasons risible
According to Lars Boje Mathiesen, the health spokesperson for the new right-wing party Nye Borgerlige, this suggests the government has been too quick to introduce tighter restrictions, such as limiting public gatherings to just ten.
Mathiesen contends that the primary motive for the government's action, which is ensuring the healthcare system isn't overloaded with coronavirus patients, is not backed up by the figures.
"We are nowhere near a strained healthcare system, so therefore we should prioritise shielding weaker people. We must not implement restrictions that cannot be defended through facts," contended Mathiesen on Facebook.
Still taking up resources
The SSI defends the inclusion of the extra 15 percent as they are still taking up resources. 
"They take up an isolation space that requires some extra resources," Tyra Grove Krause, a SSI department head, told DR. "Besides, an elderly lady hospitalised with a broken leg may have broken the limb due to her COVID-19 infection."
Maybe a better indicator is the number of patients infected with the coronavirus who are in intensive care. At present, there are 19. On April 2, the number was 153.