News
International Round-Up: Danish foreign minister condemns boycott of French goods
---
This article is more than 3 years old.
Elsewhere, Denmark set for international representation at WHO, and the US commits to future co-operation with Greenland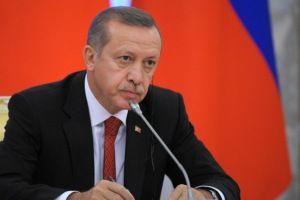 When French President Emmanuel Macron last Friday refused to "renounce the caricatures" of Mohammed in the aftermath of the murder of high-school teacher Samuel Paty, an angry response quickly grew under Arabic hashtags across social media. Since then, a number of nations, led by Turkey, have called for a boycott of French goods.
"Not okay"
It is a response that the Danish foreign minister, Jeppe Kofod, has condemned unequivocally. Talking to TV2, he stated: "This is by no means okay. We condemn that kind of behaviour."
His comments followed a virtual meeting on Tuesday with Turkey's trade minister in which he confirmed that Denmark stood entirely behind France.
Erdogan called for Macron to be "mentally examined" in a televised speech on Sunday, and in response France recalled its ambassador to Turkey. Supermarkets in countries such as Kuwait, Jordan and Qatar have emptied their shelves of French goods, whilst in Bangladesh's capital, Dhaka, more than 40,000 people took part in a demonstration calling for a similar boycott.
---
Dane gets nomination to WHO's global board
Elected to the board of WHO Europe in 2017, and elected chair in 2019, Søren Brostrøm, the health authority chief, has now been nominated for the World Health Organization's global board. It was confirmed in a vote yesterday, with his election set to be confirmed at the WHO General Assembly in the spring. It would mean Denmark will have been represented at the highest level for three years.
Thule Air Base negotiations concluded
The United States' northernmost air base in northwest Greenland has finally had a new service contract agreed between the US, Greenland and Denmark. The contract covers maintenance, construction and canteen services on the base, with a focus on providing opportunities and benefits for Greenland and its citizens. As well as that, an agreement was signed committing to future co-operation between the US and Greenland.
Danish business event gets royal seal of approval
Denmark is a global leader in green technology, a position affirmed by the showcasing of 19 Danish companies at an event connecting 19 leading Danish businesses with public and private Dutch energy leaders. Crown Prince Frederik will deliver the opening speech at the virtual event. The Netherlands is an important Danish export market and, with both countries looking to meet ambitious climate goals, it is hoped the next few years will see increased co-operation.
EU minimum wage faces strong opposition from Denmark
The EU Commission is committed to the belief that, in all member states, it must pay to go to work. One way they hope to achieve this is through the introduction of an EU-wide "fair minimum wage". Denmark, however, is one of the few member states without a statutory minimum wage, largely because employers and trade unions negotiate on fair wages and conditions – the 'Danish model' is unique, and politicians and social partners are unanimous in their eagerness to keep it so. There are concerns regarding a precedent of EU intervention in Danish legislation, but the commission emphasises that Denmark – with its functioning labour market – would not be impacted.