News
No stranger to green diplomacy, Denmark's climate ambassador has hit the ground running
---
This article is more than 3 years old.
With climate change increasingly becoming a critical element of world diplomacy, Tomas Anker Christensen is helping his country to maintain its position as a trailblazer of sustainability
Denmark turned heads around the world late last year when the government appointed Tomas Anker Christensen as the the country's first climate ambassador. 
With a career in diplomacy spanning decades and featuring ample work within the realm of climate change, Christensen was hailed as the ideal candidate for the job. 
Along with his recent tenure as the Danish ambassador to Egypt, Christensen has held key climate-related positions in the UN and Denmark's Foreign Ministry. 
A climate champion
Among other things, Christensen was a driving force in the establishment of the Global Green Growth Forum (3GF), an international partnership that aims for better collaboration in sustainable development.
From the green transition on the global stage to the ramifications of the Coronavirus Crisis, Christensen recently sat down with Diplomacy Magazine to discuss some of the important issues related to his work.
Clearly an optimist at heart, he even sees some silver linings in the cloud that won't leave our skies: the Coronavirus Crisis.
---
What can you tell us about climate diplomacy?
I think climate diplomacy is an added new dimension of diplomatic engagement that more countries are becoming more conscious of having part and parcel in the way they act on the world stage. 
What's particular about it is that it is classic diplomacy, but with the added element of economic transformation. For Denmark it has a strong focus on energy, where we have a particular competence, but also on bringing the skill set of the wider Danish society into play – whether it's business, municipalities or civil society. 
 There are lots of different elements to climate action in Denmark that are also relevant on a global stage. Both the Foreign Ministry and the Climate and Energy Ministry are used as a filter and an amplifier of everything happening in Denmark, so we can make good use of that in our diplomatic efforts.  
In the end diplomacy is not only about talking, but getting other people to do something they wouldn't otherwise have done. And when it comes to the climate, it's really about taking steps to reduce emissions, increase resilience, change ways of financing and to engage in new business ventures. 
How does the topic of climate change manifest itself in your daily work?
In my daily work in Danish climate diplomacy, we work in three different dimensions, of which the first is the classic government-to-government. 
In the second, Denmark is bilaterally engaged with 16 countries around the world in the areas of energy transformation,capacity building, knowledge sharing and education.
While the third is the wider partnership dimension of engaging all these different Danish players: businesses, municipalities, civil society or NGOs. Our bilateral work involves engaging various countries, but also within the scope of the UN and the EU, so it's pretty complex. 
The private sector seems to be getting more engaged. How essential is that? 
Absolutely – it is important domestically in terms of our push to reach the 70 percent reduction mark by 2030, and also to have credibility as a diplomat when you talk to the rest of the world. You have to be able to show them that you are actually already doing this at home and that you've found ways and means to efficiently and cost-effectively operate these new systems, whilst giving yourself a business edge.
The efforts are not only good for the climate and society, but also for creating jobs and growth – in a way, they are multipliers of economic action and also increase public health. If you go and talk to decision-makers in many countries – including large markets like China, India, Japan or even the US – and bring a Danish company or two that can themselves tell the story about their growth and business, then it's often much more convincing.
We try to integrate business in our webinars, delegations and our exchanges with governments as much as we can. And I would say that the 13 business partnerships that the Danish government has entered into with the private sector is also attracting a lot of interest around the world, because people look at us and say: "Wow! How have you managed to be so ambitious while bringing on board the private sector? We could learn from that."
Many Danish companies now have climate goals as part of their doctrines. Does it help your work?
Definitely. The more Danish companies can see business opportunity, the more bold they become in terms of venturing outside Scandinavia.They can see it is a great business opportunity for them, but it also helps the countries where they invest in becoming part of the green transformation and in new solutions. 
I would say that many of the Danish companies have also started to set their own 2050 climate neutrality targets. For instance, Maersk wants zero-net emissions from shipping by 2050. And Velux, the window manufacturer, recently announced its own target, which is to be climate-emission negative by 2035. They've made a pledge to actually plant trees to the extent that they will make up for all their historic emissions since they were founded as a company. 
You can see more and more companies starting to do things like that – once they start doing that through their value and supply chains around the world, then that will also bring change in the countries where they operate. 
And it is actually part of the Danish climate law that we the government have to report to Parliament the entire CO2 footprint of Denmark – not only in Denmark, but also of our imports and exports.
Denmark's 70 percent target by 2030 is very ambitious. But how realistic is it?
Some people say that the target is overly ambitious and even the climate minister, Dan Jørgensen, has been very straight-forward in mentioning that we know how to get most of the way, but not all of the way. 
On the other hand, the last 20 years of technological development in the climate arena has performed way beyond expectations year after year and decade after decade – it has developed much faster and on a much larger scale than anybody had predicted. 
Twenty years ago, Denmark sourced more than 90 percent of its energy from coal, and today we generate between 70 and 80 percent from wind. So I think, given our historic experiences, I don't see why the 70 percent target should not be realistic.
Has it become easier to convince developing countries to get on board with the green transition?
Absolutely, because renewable energy in most countries is already cost-competitive with fossil fuel-based energy and it will be cheaper in all countries within the next 10 years or so.  
I saw a study recently that said that in 39 percent of existing power plants you can borrow money against the power purchasing agreement, decommission the coal and install renewables, and still make money due to the power purchasing agreement.  
Because the price that is in place in the power purchase agreement for coal is so high that you can install renewables much cheaper and make money on the difference.
Furthermore, technological advancement has been so formidable in recent years that sustainable solutions are far more affordable now – even in remote areas of the world.
How much has the ongoing Coronavirus Crisis affected the global climate change movement? 
If I look at the global push for more global climate ambition that we are meant to have for the COP26 Conference in Glasgow, which has been postponed for a year, then clearly the push for more climate action has not taken place. The politics of coronavirus handling has overtaken that around the world. But as the crisis is being dealt with – or at least becoming part of the new norm in the short term – more governments are looking at their climate ambition. 
I think what has also happened during the crisis is that people have realised what an enormous effort it actually takes to reduce emissions. The estimation is that because of the crisis, CO2 emissions will be 6-8 percent lower than they would have otherwise been this year. But in order to achieve the Paris Agreement goals, that's a kind of reduction we would need to have every year for the next 10 years.
But maybe that's the irony of the situation. That despite the discussion of EU targets slowing down, the discussion of the financing of it has probably picked up more speed than it would've if it hadn't been for the crisis.
In September, the Danish government entered into a strategic partnership with India, signalling a very strong intent to co-operate on everything related from diplomacy to business to government. We've done that despite the coronavirus. Frankly I think the Coronavirus Crisis has given countries more time and more air to come up with more serious thinking, so in that sense it's not that bad. And you can see a lot happening in business and amongst investors – and the speed of that will have picked up more by next year.
Presumably, you yourself have had to change the way your work as well? 
As for me personally, of course part of my job is to travel around the world as part of the climate outreach and diplomacy, and clearly I haven't been able to do that since February. My last big trip was to Japan and South Korea in that month, and since then I've been conducting diplomacy from my PC like everyone else. 
But I would say we have a very strong co-ordination in the EU – one that has become tighter and stronger than it would've been if it hadn't been for the virus. I think the overall verdict is still out, but we've invented new ways of efficient co-operation and we save a lot of CO2 from cutting air travel.
It is what it is, and we are making the best of it.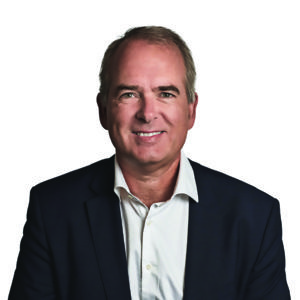 Tomas Anker Christensen