News
Employees of Denmark's largest companies making significant political donations to US election candidates
---
This article is more than 3 years old.
Millions of kroner have flowed into the US election campaigns – directed to both the Democrats and Republicans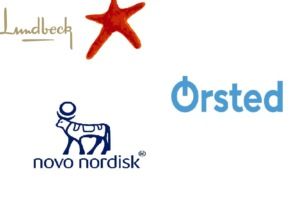 Both Joe Biden and Donald Trump have benefited from generous donations from those at the top of Denmark's biggest companies.
Companies themselves are barred from making donations in the US election, but no such rules apply to individual employees – a rule that some at Novo Nordisk, Lundbeck and Ørsted have made the most of.
Novo Nordisk is the leader in terms of the total value of donations. Its employees have contributed roughly 3.9 million kroner to Biden … and also several Republicans, including senator Mitch McConnell, whose campaign took home 100,000 kroner.
Donald Trump has also received donations from Danish companies, as have other lesser known candidates.
Political action
Many of Denmark's largest companies have their own 'Political Action Committees' (PACs) – including Novo Nordisk, Lundbeck and AP Møller-Maersk – whereby donations are made to protect the company's interests through political manoeuvring.
Figures from the FEC – the regulatory body responsible for enforcing campaign finance law – reveal that Novo Nordisk executive vice president Doug Langa has made the biggest donations. His donations included a 64,000 kroner check to Mitch McConnell. Langa is responsible for overseeing Novo Nordisk's business in the US.
Lundbeck, with donations totalling almost 900,000 kroner, is the second biggest Danish contributor. Of this, a large chunk has been donated by CEO Deborah Dunshire, as well as a number of many other top executives.
"Common practice"
Talking to TV2, Lars Fruergaard Jørgensen,the president and CEO at Novo, claims it is common practice for the employees of Danish companies to make donations to US politicians.
"If you look at what has been donated by Novo Nordisk employees, I think it is more or less evenly distributed between the two parties. So you should not see anything in it," he said.
"If we look at what has happened over the last many years, I think the facts are that there is very little chance that a single company or a single person can influence American politics. It is one large network of all sorts of people who run around and talk to each other, so we try to be a part of it."
The US election is tomorrow, though there are fears that the actual result may not be known for some time. Mail-in votes have been especially popular in this pandemic-riddled year, and they take much longer to process.