News
National Round-Up: Coronavirus fears in Christiansborg as ministers isolate
---
This article is more than 3 years old.
Elsewhere, a new coronavirus taskforce seeks to help tackle high rates in the western suburbs and opioid consumption takes a tumble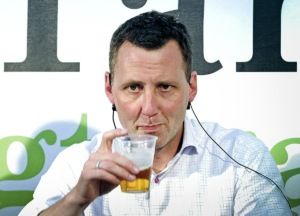 After showing signs of having coronavirus, the justice minister Nick Hækkerup has taken sick leave as he awaits a test result.
The news was announced in a post on his Facebook page.
"I do not want to risk infecting colleagues or others I associate with," he wrote.
The employment minister, Peter Hummelgaard, is also in isolation awaiting test results.
READ ALSO: Government unveils new COVID-19 warning system
Ex-minister in hospital
Meanwhile, Lars Christian Lilleholt, Denmark's former climate minister, was admitted to hospital in Odense last night after showing symptoms of COVID-19.
Lilleholt wrote on Facebook that he had a headache and chest pain and a subsequent coronavirus test was positive.
He wrote that he was being treated with, among other medication, Remdicivir.
MPs Jeppe Bruus and Egil Hulgaard have also tested positive.
It isn't the first time an MP has tested positive. In October, Bjørn Brandenborg and Niels Flemming Hansen, both tested positive.
---
New coronavirus initiatives launched
A meeting between health authorities and the mayors of eleven municipalities worst hit by coronavirus infections has led to the introduction of new measures to help tackle the virus. Among them, it was decided to establish an infection taskforce in the western suburbs of Copenhagen, reinforce guidance and cleanliness in schools, strengthen police enforcement of national measures, and increase testing.
Opioid consumption tumbles
After a sustained education and guidance effort from Sundhedsstyrelsen, new figures show that inappropriate consumption of opioids has fallen by 20 percent. A survey in 2016 revealed that Denmark outstripped its Nordic neighbours in consumption of the strong painkillers, leading to efforts to better educate doctors and patients alike on the risks associated with their consumption as well as their appropriate use.
New recommendations for children's screen-time
Yesterday, the National Board of Health unveiled new recommendations regarding the use of electronic devices for parents of children aged 0-15. The suggestions included preventing screen-time at night and in the build up to bedtime, as well encouraging parents to take an interest in a child's online life and being aware of how much time they spend in front of a screen in the presence of their child.
Speedy change
From tomorrow, 70 kilometres of Danish motorway will see speed limits increased from 110 to 130 kilometres per hour. The changes will apply to six sections of road, and follow an agreement in 2018 between the former government and the Dansk Folkeparti. The road directorate Vejdirektorat has been working hard to introduce new safety measures in the new high-speed zones – all that's left to do now is change the signs.
Fishing for funds
With the cutting of herring and cod quotas this year by 65 percent and 60 or 92 percent (depending on the area fished) respectively, it was good news for fish but less so for fishermen. As a result, a compensation scheme was launched in June to support those impacted, with ten million kroner set aside to be paid out. Since then, around 120 fishermen have applied for compensation, looking to make up their losses. Under the scheme, a maximum of 223,500 kroner can be paid to individuals.