News
Science Round-Up: Øresund region a corona research hotspot
---
This article is more than 3 years old.
Elsewhere, animals dominate this week's science news, with climate concerns also making their way into the headlines once more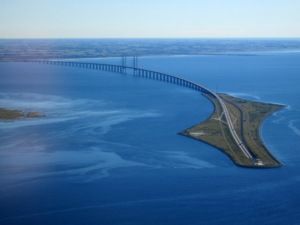 Since early this year, over 200 research projects related to Covid-19 have been launched in hospitals, universities and private organisations in the Øresund region. So read a report from the Medicon Valley Alliance (MVA) – an organisation working hard to strengthen the region's life science industry.
CEO of MVA Petter Hartman told attendees at their annual meeting that "it tells me that our capacity for innovation is in good shape". The meeting was held virtually this year in light of the pandemic.
---
Copenhagen Zoo welcomes baby tapir
For the first time since 2013, a baby tapir has been born in Copenhagen. For weeks animal keepers have tended to the mother, but she was left to her own devices when push came to shove. Keepers reported that both the mother and baby were doing well on Tuesday night, and they hope to have the enclosure opened up to visitors in the near future.
Ant agriculture outstrips human attempts
With millions of years of experience, the techniques used by ants to grow their own crops is far superior to those we currently use. At least, that is what researchers from Copenhagen University claim. Fungal-growing ants have managed to grow their crop in such a way that it has survived through 60 million years of changing climate conditions and habitats – a skill we lack, and which is ever more pressing. Unfortunately, the differing nature of human and ant crops mean that we cannot simply copy their techniques, "but it is interesting" says Professor Jonathan Zik.
AI a threat to the Earth's climate
Whilst artificial intelligence has recently been hailed as a potential solution to a great number of the climate problems we currently face, researchers from Copenhagen University estimate that it will in fact itself pose a risk. Huge amounts of energy are needed to sustain the advanced technology, with one 'training session' – the process by which AI 'learns' to recognise patterns – consuming the same energy as 126 Danish homes do annually. As models get bigger and more complex, this figure will only rise.
Supercows of the future
Through the use of AI, bioinformatics and gene sequencing, researchers from DTU are able to use egg transplants to improve cow breeding programmes. The result: healthier and stronger cows. Such transplantation has been common practice for years, but improvements in technology mean this process can be further optimised.
Climate models need altering DTU study suggests
Following a study of 244 forests across the globe, researchers from Danmarks Tekniske Universitet claim that current models calculating the carbon turnover of forests have failed to adequately account for trees' ability to adapt. The study shows that trees are able to adapt and utilise carbon efficiently in photosynthesis, even at high temperatures.
Kindergarteners stumble across turtle on Danish beach
On a walk by the Wadden sea, a group of kindergarten children came across a leatherback turtle two metres in length – only the fifth time since 1948 that such a turtle has found its way to Danish shores. A nature guide from Naturcenter Tønnis was immediately sent to the site, quickly confirming that the turtle sadly was dead. The turtle now has a future committed to science, currently lying in wait in Esbjerg Museum's freezer.