News
Denmark to assume command of Strait of Hormuz operation 
---
This article is more than 3 years old.
From January 21, the Navy will assume the reins of the European-led EMASoH mission aimed at protecting maritime traffic in the sea passage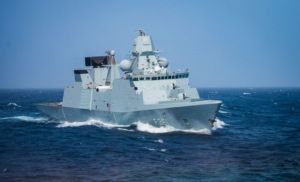 The Defence has revealed that Denmark will take over command of the European-led EMASoH mission in the Strait of Hormuz next year.
The Danish Navy will assume command from France on January 21 in a mission that seeks to protect the world's maritime industry as it moves through the sea passage. 
"The Danish flag Dannebrog has become a symbol of security, stability and the right to free sailing in the Strait of Hormuz," said the foreign minister, Jeppe Kofod.
READ ALSO: Denmark stepping up military presence in the Middle East
Taking responsibility
Denmark deployed the frigate Iver Huitfeldt to the strait in August, as well as a smaller staff contribution to the French naval base, Camp Al Salam, located in Abu Dhabi. 
Aside from Denmark and France, Belgium, Greece, the Netherlands, Italy, Portugal and Germany are also part of the EMASoH mission.
"Denmark is the fifth-largest seafaring nation in the world. That requires a commitment from us that we are willing to assume," said Kofod.