News
Road users in Denmark down despite corona-restriction scepticism
---
This article is more than 3 years old.
Denmark's penchant for legality shines through, even as other measures are questioned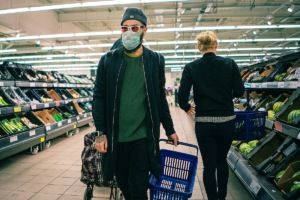 Vejdirektorat has today reported that the number of road users was down ten percent at the end of October compared to last year – driven largely by a significant dip in the number of passenger vehicles. Lorries meanwhile have an increased presence, with their numbers up 2-3 percent.
The fall in numbers is a result of the introduction of a partial shutdown of society as a result of the second wave of coronavirus infections.
"There is more time between cars, but in turn there is less between the trucks. In other words, it means we are keeping society going, even if we are keeping our distance and working at home," declared the transport minister, Benny Engelbrecht.
Mask doubt abounds
If government coronavirus initiatives have had a tangible impact, they have nonetheless also been met with a healthy dose of cynicism.
Facemasks in particular have come in for criticism, with an Epinion poll revealing that one in three people in Denmark believe they have little to no impact on limiting infection.
On the other hand, just one in seven believe they have a significant effect on slowing infection rates.
The National Board of Health backs the use of face masks, alongside WHO and the European Centre for Disease Prevention and Control. At the end of October the board published a report detailing the impact that facemasks had.