News
First snow coming late to Denmark this year
---
This article is more than 3 years old.
The unusually mild beginning to November means that the first flakes of 2020 most likely won't arrive for the time being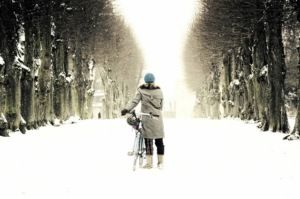 Denmark should have already seen its first snow of the year – at least when looking at previous years.
State records dating back to 1873 shows that, on average, the first flakes should have fluttered down on November 8.
And even according to the past 17 years, which have been milder than average, the average first snow day has been on November 11.
November 19 a possibility
But according to TV2, the unusually mild start to November means this is quite unlikely. 
"The first day with the smallest chance of snow is November 19, so the mild weather looks set to continue for at least another ten days," said TV2 meteorologist Andreas Nyholm.
However, Nyholm underlined that weather prognoses are notoriously unreliable when looking that far ahead.
READ ALSO: Bird flu discovered in Denmark
Needs to settle 
For the first snow to be registered, it must settle on the ground in at least a thin layer – so falling sleet doesn't count.
Typically, the first snow falls when it is dark, and it is rare that there is enough on the ground to, for instance, go sledging. 
In contrast, Denmark's first night frost, on September 18, came reasonably early.