News
Coronavirus infection rates appear to be falling in Denmark
---
This article is more than 3 years old.
Coronavirus infection rates finally seem to be slowing as R-number drops to 0.9, with hopes for a vaccine on the horizon.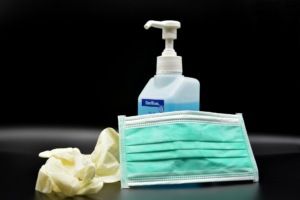 While the start of November saw the highest number of positive coronavirus cases since the spring, infection rates finally seem to be going down again, according to the health minister, Magnus Heunicke.
The minister has just released new data from the State Serum Institute showing that "the R-number in Denmark has now fallen to 0.9".
The R-number, or reproduction rate, represents the average number of people an infected person will transmit the virus to. An R-number below 1, therefore, means that the infection rate is slowing and should – if it stays below 1 – lead to infections eventually dropping down to zero.
Having a positive effect
It seems that the restrictions introduced in late October are having an effect. Thanks to masks being mandatory inside public buildings, public gatherings being limited to ten people, and the sale of alcohol banned after 22:00, Danes may finally be seeing the fruits of their efforts.
"It looks like the actions we've taken are working, as long as we keep up our current behaviour," said Heunicke with the stark reminder that our situation could quickly change if people ease up too quickly.
The most recent figures revealed 1,066 new cases of COVID-19 in the past 24-hours, continuing a slow but consistent downward trend.
READ ALSO: Danish national team rocked by COVID-19 as key fixtures approach
Hopes for a vaccine on the rise
Meanwhile, the world has welcomed the news that Pfizer, an American-based pharmaceutical company, is on course to release a COVID-19 vaccine. The company released a report this week stating that its vaccine trials had proven to have a 90 percent success rate in preventing COVID-19 infections.
Pfizer announced that it plans to submit the vaccine for Emergency Use Authorisation (EUA) next week – after all safety milestones have been met – giving hope that Denmark and the rest of the world could soon see the roll-out of an official vaccine.