News
Danish retailers encouraged to extend deadline on exchanging items
---
This article is more than 3 years old.
Shops and shoppers alike have been given advice on how to keep coronavirus infections down this festive period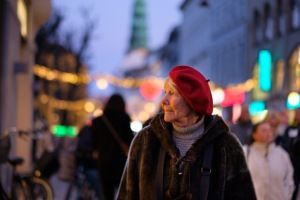 In a bid to avoid an increase in coronavirus infections, the government has encouraged shops to, among other things, extend their opening hours and give people more time to exchange unwanted items.
The call was made on the Erhvervsministeriet website in the run-up to Black Friday and Christmas.  Heavy retail footfall on these large trading days have raised concerns surrounding further spread of the virus.
Critical phase
In a year that has been difficult for many retailers, they will hope the coming months provide a welcome boost in sales. However, the trade and industry minister, Simon Kollerup, insists that they must remain vigilant.
"The coming months are incredibly important for many in the retail trade, because these are some of the days when the most shopping takes place. But it must be done in a responsible way, because we are in a situation right now when the infection rates are rising," he said.
Everyone must play their part
It is not only shops that have been asked to consider their actions in the coming months – shoppers also have a role to play in keeping infection rates down.
They are encouraged to make use of shops' full opening hours: shopping on less busy days and at less busy times.