News
Disadvantaged children struggle more at school – report
---
This article is more than 3 years old.
Data from the national well-being survey revealed greater unhappiness amongst those with unskilled parents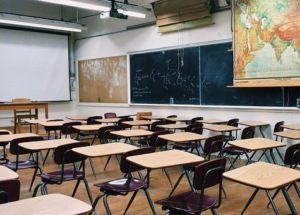 A new study from the Economic Council of the Labour Movement (Arbejderbevægelsens Erhvervsråd) has revealed that a parent's education level is closely linked to their child's sense of academic and social happiness at primary and lower secondary school.
In total, 23 percent of children with unskilled parents stated that they had the highest level of academic well-being in primary school.
This is compared to 42 percent of children of parents who are academics.
READ ALSO: Report: Handicapped children at higher risk of being abused
Along many measures
Furthermore, the report found that children of unskilled parents are more likely to be bullied and to suffer from stomach ache.
Disadvantaged children can therefore be seen to feel worse across both academic and social standards of well-being.
The results are based on data from the national well-being survey in grades four to nine, from years 2017 and 2018.