News
Mild winter/stringent poison control combo sends rat population soaring
---
This article is more than 3 years old.
There have already been significantly more reports of the rodents in Odense so far in 2020 compared to all of last year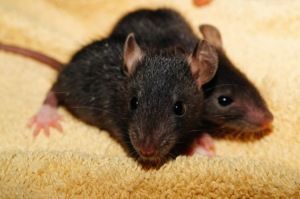 For obvious reasons, 2020 probably won't go down as being one of the best years in history.
But for the rat population in Denmark, it certainly hasn't been an annus horribilis. 
The unseasonably mild weather so far this winter has led to a significant spike in reported rat numbers.
In Odense alone, for instance, there have been over 6,000 reported cases of the vermin so far in 2020 – that's already well above what was reported for all of 2019 (4,816) .
"Naturally, we are keeping tabs on the figures and are in dialogue with Mortalin, which we employ to fight the rats," Christopher Mammen Rau, a Odense Municipality spokesperson, told Fyens Stiftstidende.
"So we are well aware that there have already been considerably more rats reported this year compared to previous years."
Rau went on to say that the rat boom was a trend that the whole country is dealing with.
READ ALSO: "Grandmother, what a big flock you have": wolf claims 60 sheep in Løgumkloster area
Tougher poison control
Pest control firm Mortalin estimates there has been a 20-35 percent rat population increase in may parts of the country.
The mild and wet weather is one of the reasons, but another is the more stringent legislation regarding the use of poison in tackling the problem.
"Before, we could have poison in some fixed depots in areas we know that the rats exist. We can't do that anymore. Instead, we can put up two to three traps in the same areas. But when first engaged, they don't catch anymore rats, so it's not as effective as poison," said Brian Voigt Andersen, a spokesperson from Mortalin.
A rat can easily have four to five litters every year – typically with four to 12 offspring per litter. They are also very skittish and are notoriously difficult to catch.