News
Huge train delays in capital after fatality at Svanemøllen Station
---
This article is more than 3 years old.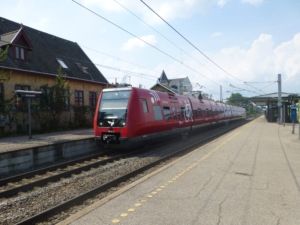 Services are currently delayed on the S-train lines A, B, C, E and F in Greater Copenhagen following a fatality at Svanemøllen Station in Østerbro early this morning.
According to Copenhagen Police, it received notification of "an accident" at 05:57. A dead person was found at the scene, and a clean-up of the area is in progress.
Half of services in operation
The police have not yet notified the deceased's family.
All trains between Østerport and Hellerup have been delayed, and many services are running at just 50 percent of capacity.