News
Denmark inks climate deals with big economies
---
This article is more than 3 years old.
Government enters into comprehensive green energy co-operations with China, Vietnam, Mexico and South Africa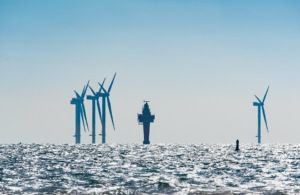 It's widely known that Denmark is among the world's trailblazers when it comes to developing green energy.
But the Danes only account for 0.1 percent of global greenhouse gas emissions, so they can't go it alone.
To this end, the government has entered into extensive green energy co-operations with China, Vietnam, Mexico and South Africa – countries that account for over 30 percent of global emissions.
"The government's climate ambitions are generating interest across the world. Denmark has built up strong competencies within sustainable energy and energy efficiency solutions over decades," said the climate minister, Dan Jørgensen.
"We must halt the climate crisis and our government co-operation will contribute to CO2 reductions on a grand scale – to the benefit of our partner countries, the climate and green companies in Denmark."
READ ALSO: No stranger to green diplomacy, Denmark's climate ambassador has hit the ground running
Loads of potential
The co-operation will be run by the Danish energy agency, Energistyrelsen, in collaboration with the Foreign Ministry and diplomatic missions in the countries in question.
China, the world's biggest climate sinner, recently announced it intends to become CO2-neutral by 2060.
And in Vietnam, Denmark has already attracted attention by presenting recommendations for how the country can utilise its considerable coastline to produce wind energy.
Vietnam has a goal to generate 10 gigawatts of offshore wind energy by 2030 – in comparison, Denmark currently produces 1.7 gigawatts.
There is also ample potential for immense CO2 reductions in Mexico and South Africa and Danish competencies can assist the two countries in developing green energy capacity.
Denmark now has 16 energy partnerships that it is working with to reduce CO2 emissions – countries that account for a total of 60 percent of global emissions.
To delve deeper into the topic check out CPH Post's recent interview with Denmark's climate ambassador, Tomas Anker Christensen.