News
Green tax gets green light
---
This article is more than 3 years old.
The first phase will look to force more businesses to reduce their emissions, creating new jobs in the process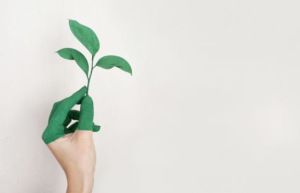 As part of the bid to achieve Denmark's ambitious 2030 target of reducing emissions by 70 percent, the government has convened the parliamentary parties to begin negotiations on a green tax reform.
The reform seeks to make the most of the opportunities brought about by the coronavirus pandemic, thus ensuring a 'green restart' for the Danish economy. It is hoped the proposal will kick-start the green transition and create new jobs in the coming years.
Phase one
Yesterday, the government presented the first phase of the green tax reform, which aims to reduce emissions by 0.5 million tonnes of 'carbon dioxide equivalent' from 2025. It hinges on increased energy taxes for a number of industries.
"In short, the black must be made more expensive, and the green must be made cheaper. The climatic cost of producing a product must be part of the equation in that a real price is set for polluting," explained the climate, energy and public utilities minister, Dan Jørgensen.
Green employment
By easing taxation on green investments and by providing grants, companies have a helping hand in making the green transition. Such support should boost employment in these areas and cut emissions in the process.
"The government is putting the green transition in a new gear, so that the Danish business community has even better opportunities to invest in the green transformation, whilst creating more growth and even more green jobs," added the tax minister, Morten Bødskov.