News
Copenhagen the fourth worst city in the world for expats settling in
---
This article is more than 3 years old.
The mixed report on expat living in the Danish capital threw up few surprises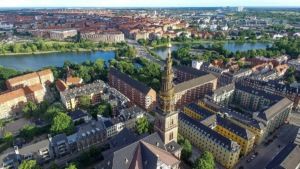 InterNations have released their latest Expat City Ranking and it is not an especially enjoyable read for Copenhageners. The city placed 46th overall, but landed particularly low in measures of cost of living and settling in.
Valencia topped the rankings, with Lisbon, Panama City, Singapore and Madrid also placing in the top ten. At the other end of the table, Salmiya in Kuwait finished bottom, and Paris, Dublin, Rome and Milan also found themselves amongst the lowest placed.
Hostile and expensive
Copenhagen finds itself in the bottom ten for nearly all factors featured in the Getting Settled Index, with the ease to live there without speaking the local language the only exception. In particular, expats seem to struggle making new friends, with 59 percent saying it is difficult compared to just 33 percent worldwide.
Perhaps less surprising, the city can also be found in the bottom 10 for the Local Cost of Living Index table. A total of 72 percent of expats reported unhappiness with the local cost of living, as opposed to 36 percent globally, and 16 percent even described themselves as 'very much' unhappy (compared to just 8 percent worldwide).
A price worth paying? 
But it is not all bad news. Copenhagen ranks 17th in the Quality of Urban Living Index – a result driven by strong performances in both the Safety & Politics (12th place) and the Health & Environment subcategories (10th place).
The city also receives good results in the Urban Work Life Index – ranking 17th overall – largely as a result of high ratings in the Work-Life Balance subcategory where the city ranks second overall. Almost nine in ten expats (89 percent) rate their working hours positively, compared to just 65 percent globally.
Expat City Ranking 2020 is based on responses from over 15,000 expats in 66 cities around the world.