News
Former tax minister pins tax fraud blame on civil service
---
This article is more than 3 years old.
In total, 12.7 billion kroner was lost as a result of fraudulent dividend tax refunds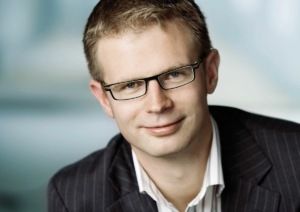 Questioned by the tax commission yesterday over an enormous dividend tax fraud scandal, the then tax minister Benny Engelbrecht unequivocally laid the blame at the door of the civil service.
According to the current transport minister, important information was withheld from him despite clear instructions that cases of this kind should reach his office. If he had known, he said, he would have intervened.
Billions lost 
The case in question relates to 12.7 billion kroner being drained from the Danish treasury by foreign investors through fraudulent refunds between 2012 and 2015. In that time there were six different tax ministers, including Benny Engelbrecht.
At the time, a number of internal documents make it clear that warnings were issued regarding control in the area, but such warnings were never put to the minister, he claims.
"I had an expectation that if there had been serious cases, then it would have been brought up for me. But I was not informed at any point. There are some who have failed in this context," he stated.
Three errors 
In particular, the former minister outlined three instances that support his case. Firstly, the drastic increase in reimbursements to foreign shareholders was never presented in the monthly statements he received. Furthermore, the payment area was considered high risk, but this was also not flagged.
Finally, in the spring of 2015, Engelbrecht gave a clear message to Skat that the minister should be informed if there was information about problems with foreign taxation. This still did not occur.
Engelbrecht's statement relieving ministers of blame has been provisionally confirmed by the findings of the tax commission.