News
Business Round-Up: Ørsted triumph over physicist's descendants
---
This article is more than 3 years old.
Meanwhile, holiday-makers get an unwelcome surprise and online supermarket Nemlig breaks new ground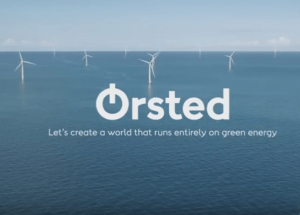 When DONG Energy opted to change its name to Ørsted in 2017, the family of world-renowned physicist HC Ørsted were not best pleased. Now, Denmark's supreme court has ruled in favour of the energy giant.
The conclusion of the trial on Monday puts an end to a dispute that has rumbled on since 2018.
In loving memory
A press release from Ørsted claimed the name change was meant "as a tribute to HC Ørsted". The Danish physicist is widely credited with being the father of electromagnetism.
"200 years ago, he discovered electromagnetism and thus laid the foundation for the way we produce electricity today. That is why we think the Ørsted name is just right for our company," explained Ørsted chief executive Henrik Poulsen.
In 2018, three of the scientist's descendants filed a lawsuit against the change of name. The Maritime and Commercial Court threw out the case in 2019, and it is this decision that the Supreme Court has now also backed up.
---
Nemlig.com posts first ever profits
For many retailers, the coronavirus pandemic has hit their revenues hard. This is not the case for online supermarket Nemlig.com, which has posted a profit for the first time since it was founded in 2010. In the last financial year, the supermarket made a profit of 13 million kroner – a representation of the surge in online sales driven by lockdown and infection fears.
On its best behaviour
In Esbjerg, logistics company NorSea Denmark has been recognised by the Transport Ministry with the Safe Traffic Business Award 2020. The transport minister presented the award on behalf of the Council for Safe Traffic and Insurance & Pension as a result of the efforts the company had put in to ensuring its drivers behave safely in traffic.
Not so happy holidays
Many thousands of hopeful skiers have had their holidays cancelled as Denmark's largest ski travel group Piste Group has been declared bankrupt. The group owns Skinetworks, the organisation behind popular travel agencies such as Nortlander, Slopetrotter and Danski. The travel industry has been one of the worst hit by the pandemic, and this announcement reflects that. Forbrugerrådet Tænk has stated that those affected stand to receive a refund.
Parties turn on gambling adverts
Enhedslisten, Alternativet and SF have called for a phasing out of betting companies' involvement in Danish sport, preceding a full ban on companies advertising in relation to sporting activities. It is hoped that such a heavy-handed approach would tackle gambling addiction and its associated problems. Meanwhile, Konservative, Liberal Alliance and Nye Borgerlige stand strongly opposed to the proposal.
Employment creeps up
For the fifth month in a row, unemployment in Denmark has fallen. In October, 3,600 fewer people were out of work than in the previous month – corresponding to 4.6 percent of the total labour force. Whilst improving, Denmark is still some way off pre-pandemic levels, when the unemployment rate was just 3.7 percent.
House prices set to increase
From the second to the third quarter this year, house prices increased in Denmark. According to Danmark Statistik, the price of owner-occupied flats increased by 4.2 percent, holiday homes by 3.5 percent, and family homes by 3.3 percent. The increase has been driven largely by increased demand in the housing market. With levels of supply set to remain low, Brian Friis Helmer from Arbejdernes Landsbank tells TV2 that prices look set to continue upwards, albeit at a slower pace.