News
Science Round-Up: SSI caught up in blood bank scandal
---
This article is more than 3 years old.
Elsewhere, bed bugs and cancer balms hit the headlines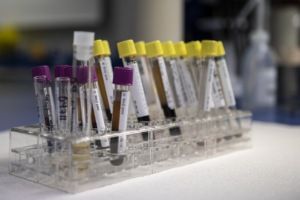 For more than six years, the Statens Serum Institut (SSI) illegally passed on samples of blood and other tissues to Danish researchers without seeking permission from the Danish Data Protection Agency. Approximately 10 million samples are stored by the SSI at the Danish National Biobank.
It is a revelation uncovered by DR, after being granted access to documents from the Danish Data Protection Agency. Permission to share such information is required due to the sensitive nature of the material, with virtually all Danes having a sample in the bank.
Rules for a reason
"The rules are made to ensure that this information is not spread everywhere without having some control over it. Because when they are passed on, there is a risk that someone may unjustifiably gain access to them. So I would say it is a serious matter," Peter Blume, a professor of data protection at the University of Copenhagen, told DR.
In particular, a case has come to light wherein the SSI sent hundreds of blood samples from pregnant women to the US. These samples were then used for commercial purposes without the women themselves being informed at any time.
The data breaches took place from when the biobank was established in 2012 until the end of 2018. Since that time the SSI have complied with data protection rules.
---
The electrical age beckons
Ib Chorkendorff is a professor of physics at DTU and head of the VILLUM Center for the Science of Sustainable Fuels and Chemical, and he is refreshingly optimistic about the future. "Of course we can get Greta Thunberg to fly!" the moustachioed scientist stated in a DTU press release. "We are already, in principle, able to propel aircraft, ships and cars without CO2 emissions. The question is which of the possible technologies will be most effective." He is confident that 'e-fuels' can quickly replace their polluting forerunners, and the VILLUM Center is at the heart of developing the new technologies that will make it happen.
Quantum cryptography gets quantitative support
Denmark is one of the countries at the forefront of quantum communication research, and now this position has been strengthened by support from the Innovation Fund to the tune of 22.5 million kroner directed at the CryptQ project. The project is a collaboration between a number of big names in science, business and finance, with the goal of developing a secure and cost-effective way to encrypt information passing along existing fibre networks.
Let the bed bugs bite
Contrary to popular belief, A new report from the University of Copenhagen suggests that bugs in the bed may be doing us some good. Researchers found a connection between the presence of micro-organisms in the dust of a child's bed and that child's own bacteria, which suggests the presence might reduce the risk of child developing asthma, allergies and autoimmune diseases later in life. "The simple message is that you may not have to change bedding all the time, but we must investigate further to be able to say with certainty," explained Professor Søren J Sørensen from the Department of Biology.
Greenland's ice may be disappearing faster than expected
A project from DTU Space indicates there may be factors causing Greenland's ice to melt that are not currently factored into existing models mapping rising sea levels. Worryingly, this suggests that sea levels may be rising faster than previously anticipated. Melting ice from Greenland has already been identified as the biggest recent contributor to rising seas, and yet this has itself been underestimated the report believes.
Cancer cream developer seeks support
For many who suffer from various types of cancer, its treatment can lead to severe skin pain. Researcher Tore Bjerregaard Stage from the University of Southern Denmark is hoping to change that by developing a cream that can reduce the built-up chemotherapy in skin cells. The niche nature of the project – working on a side effect rather than a disease – has meant it is taking longer than usual to find the perfect partner company.