News
No one facing punishment for last year's deadly train crash
---
This article is more than 3 years old.
Eight people lost their lives in the accident on Storebæltsbroen – the worst in Denmark for 30 years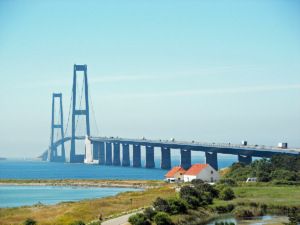 On 2 January 2019, a train on Storebæltsbroen collided with a semi-trailer that had fallen from an oncoming freight train.
Eight were killed in the impact and a further 18 injured, making it the most serious train accident in Denmark for 30 years.
Now, Funen police have stated that nobody would be charged in connection with the incident.
No criminal responsibility 
"Our conclusion is that no one bears criminal responsibility. In other words, no-one has acted negligently or intentionally in any respect in such a way that one could subsequently be punished for it," Martin von Bülow, chief lawyer at Funen Police, explained to DR.
The conclusion follows an extensive police investigation in which a large number of interrogations were carried out. It included following up on the Accident Investigation Board's (AIBN) report from late last year.
In the AIBN report, investigators concluded that the only probable scenario was that the trailer had not been locked down.
Not over yet
Relatives of those killed in the accident have been informed of the decision, and whilst the police investigation has come to an end, there is still time for them to complain.
"The next of kin and those who were seriously injured in the accident have a right of appeal in relation to this decision," says Martin von Bülow.