News
Housing sales reached record highs for November
---
This article is more than 3 years old.
Figures from Boligsiden showed that housing sales this year have already surpassed the total amount from 2019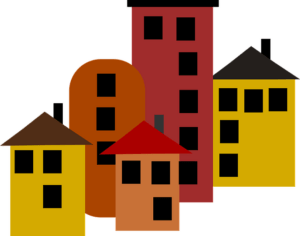 Usually, November is a pretty quiet month when it comes to property sales.
But not this year.
Figures from estate agent chain Boligsiden showed that almost 9,000 homes were sold last month – the highest ever registered in a November month.
"The housing market can seem completely decoupled from reality, but a strong economy from before the crisis, combined with low interest rates and much discussion has means that the housing market has steamed ahead," Jeppe Borre, the lead economist with Arbejdernes Landsbank, told Finans.dk.
In fact, 2020 has been a marvelous year for the estate agents.
With 87,800 homes being sold, this year has already far surpassed total sales for 2019 by 9,000 – and December is still to come!
READ ALSO: Property investors increasingly avoiding Denmark 
2021 looking more subdued 
The development also means that the supply of housing is the lowest in 14 years.
This has seen the price of houses and apartments shoot up by 5.5 and 7.4 percent compared to a year ago. 
For summer houses the price increase has been even more dramatic – up 13 percent on last year.
Borre expected 2021 to bring less activity – with price increases on all three property types expected to be in the 0-2 percent range.