News
Man in US sentenced for killing Danish kid with vehicle
---
This article is more than 3 years old.
Jeffrey Wakefield gets 16 years in prison for in connection to the death of Selma Akguel in Charleston, South Carolina in 2018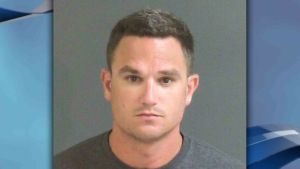 Two years after Selma Akguel was killed by an intoxicated driver in the US, her family finally gets some justice.
Jeffrey Wakefield, 33, was handed a 16-year sentence by a court in Charleston, South Carolina for hitting and killing the 11-year-old Dane with his vehicle whilst driving under the influence. He is eligible for parole in five years. 
Wakefield was under the influence of the potent opioid fentanyl and the herbal derivative kratom when he slammed into Akguel, a Middelfart native on holiday with her family, on 10 July 2018.
READ ALSO: Government unveils stiffer penalties for dangerous driving 
Like driving on heroin
A toxicologist in court explained that mixing the two drugs has an effect that is similar to that experienced when taking heroin.
Akguel was taken to hospital and put into an induced coma, but it soon became apparent that her life could not be saved and she was taken off life support.
Police reports show that on that same night he was arrested, police officers overheard Wakefield calling his father and telling him that "he got high and killed someone tonight".
Before the incident, Wakefield hit a parked car and after hitting Akguel he continued into a nearby park and crashed into a tree.
A magnolia tree has been planted in nearby Cannon Park to honour Akguel's memory.