News
Eastern High Court upholds ruling in Copenhagen terror case
---
This article is more than 3 years old.
Syrian man gets 12 years for role in terror action that was foiled in the Danish capital some four years ago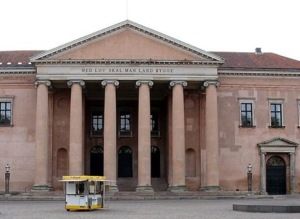 The Eastern High Court has upheld a City Court ruling in the high-profile case involving a planned terror action in Copenhagen.
Moyed Al Zoebi, 33, was handed a 12-year prison sentence by the City Court for trying to organise a terror plot in 2016. 
The Syrian national, who lived in Sweden at the time after fleeing civil war in Syria, planned to meet a younger co-conspirator at Copenhagen Central Station on 19 November 2016. 
READ ALSO: Syrians on trial for alleged terror offences
Bomb plot foiled
But his accomplice, also Syrian, was arrested in Rødbyhavn as he entered Denmark from Germany carrying over 17,000 matches, fireworks, knives and batteries.
Some of the items were to be used to make a bomb that would detonate in Copenhagen.
Al Zoebi has maintained his innocence throughout the case.