National
UPDATE: Denmark extends UK flight ban
---
This article is more than 3 years old.
The ban has now been extended to midnight on Christmas Eve … after which a more stringent travel ban will kick in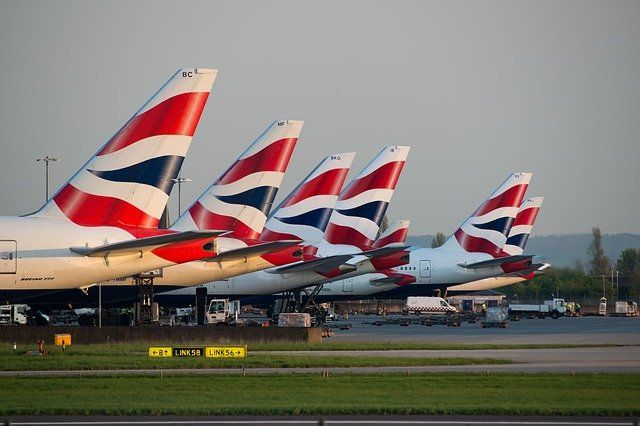 The government has decided to extend its 48-hour closure of flights from the UK.
The Transport Ministry revealed that the ban will now extend to midnight on Christmas Eve (December 24).
The ministry said the decision was down to the insecurity regarding the new COVID-19 mutation spreading quickly in the UK.
Also, there is doubt that that all travellers arriving to Denmark from the UK will adhere to the recommendation involving ten days in self-isolation.
From December 25, the Justice Ministry will introduce a travel ban pertaining to foreign residents based in the UK that will last until at least January 3.
---
Original story:
The government has announced that it will close Denmark to all flights from the UK from 10:00 this morning.
The measure, which will be in place for at least 48 hours, comes in the wake of a new and far more contagious COVID-19 mutation spreading like wildfire in the UK.
"Denmark faces a very serious situation. The infection rate is big nationwide and society has practically closed down again, as we saw last spring," said transport minister, Benny Engelbrecht.
"The mutated COVID-19-virus, which has quickly spread in London and other parts of England, can make it more difficult to control the infection rate. The government has decided to close down flights from the UK for 48 hours to have time to estimate which further measures to take."
READ ALSO: New restrictions in! Denmark closing down significantly over Christmas
Mutation found in Denmark
Several other countries, including France, Germany, Italy and the Netherlands have also banned flights from the UK. 
Denmark, however, has also found itself on a banned flight list after several cases – including nine in Copenhagen – of the new mutation have been found here.
Turkey and Israel will not permit flights from Denmark as a result.
The good news is that while the mutation spreads up to 70 percent quicker, there are no indications that it is more lethal or leads to a more difficult illness than the 'standard' COVID-19 strain.