News
Lowest number of traffic fatalities in 90 years
---
This article is more than 3 years old.
Embattled 2020 on pace to have the fewest number of people killed on Danish roads since well before World War II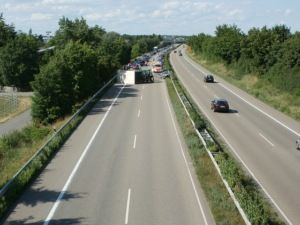 According to figures from the road directorate Vejdirektoratet, 155 people have lost their lives in traffic accidents so far in 2020. 
The year is on pace to have the fewest fatalities in at least 90 years. 
In fact, more people were killed on the roads in Denmark in 1930 compared to 2020.
READ ALSO: Sweden closes border to Denmark
COVID-19 consequence
It's a significant decline from last year (199) and the reason why is the COVID-19 pandemic.
"It's obviously good news that the number of people killed in traffic looks to be historically low this year, but we can't hide the fact that it is due to the pandemic," said transport minister, Benny Engelbrecht.
"The challenge next year is to maintain the positive development once we hopefully return to a normal society."
About 2,800 people have sustained injuries in traffic so far in 2020 – a 10 percent decrease compared to the average over the past five years.
Interestingly, more motorcycle riders were injured this year compared to previous years. Fortunately, fewer were killed.