News
Denmark's electricity has never been greener
---
This article is more than 3 years old.
The share of sustainable energy coming out of Danish sockets reached its highest ever point in 2020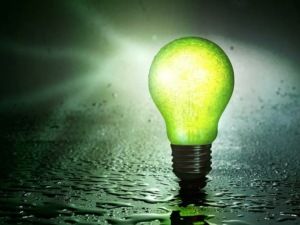 Never before has electricity in Denmark been as sustainable as it was in 2020.
According to new figures from advocacy group Dansk Energi (DE), 80 percent of Danish electricity consumption was from renewable sources this year.
That's not only better than last year's 76 percent, but the highest share in history.
It also means that the CO2 imprint in Denmark electricity is at an all-time low of 127 grams/KWh – a 34 percent drop compared to five years ago.
"Electricity is a bona fide climate hero. No one can doubt that anymore. And in a few short years it will be 100 percent green," said Kristine Grunnet, a DE spokesperson.
"But that requires the politicians to kickstart the six gigawatt of offshore wind energy that they agreed to with the climate deal in June."
READ ALSO: Future energy island has immense green potential
Hoping for Power-to-X strategy
It was particularly growth in wind and solar energy that has transformed electricity in Denmark into a more sustainable product.
2020 was the first time that wind turbines and solar cells produced electricity that covered at least half of Denmark's energy needs.
17 terawatt-hours (TWh) was generated this year, the equivalent of the electricity consumption of 4.25 million homes. 
Grunnet said that Denmark pursuing new pastures, such as Power-to-X technology, would only further improve the situation.
"We hope for a political strategy in regards to Power-to-X technology in 2021," she said.