Sponsored content
How to get a beautifully appointed home for cheap money
---
This article is more than 3 years old.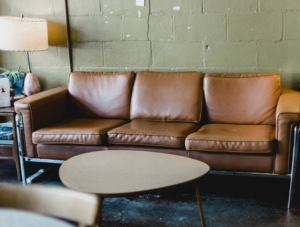 Interior design and what to think of it, is different for all people. For some people, it is important that the decor and interior are brand new and quite prestige. For other people, in the meantime, it may be important that furniture and trinkets have a history and show signs of having served its function. And then there are people for whom decor does not matter very much and where functionality plays a huge role. If you can identify with just one of the three examples mentioned, after all, you have come to the right place. This article gives advice on how, for example, through events such as Campen Auktioner, you will find things for your home that are unique and still worth paying for – and not to forget sustainable.
An online wealth of opportunities
Places where things are auctioned off, typically sell things that have been owned by other people.
For this reason, you may be thinking that it may be difficult to reconcile the desire to have brand new interiors with the advice found in this article. But sometimes it happens that you regret your purchase and therefore want to resell it instead. And fortunately, there is plenty of opportunity for such resale on the Internet. Eventually, there are a myriad of places where you can be online and sell your stuff. You may already know DBA and Guloggratis, where individuals sell things and cases. Since then, there have been opportunities on social media in the form of a Marketplace, where you can also find nice things for appointing your home without having to pay a new price.
Find gold in the thrift store
If you want to find furniture, trinkets or everything else, you can also look past your local second-hand shop and if you have more in your vicinity, then you can go on decidedly second-hand shopping. In the second-hand shops you will find things that have been around for many years, but also new and unused things. However, it is rare that you find the same thing in different second-hand shops and thus there is a greater chance that you will find something very special that can be included as part of the decor in your home. In the thrift stores, you are again sure that you do not have to pay a new price for anything and at the same time the money you pay typically goes to a good and charitable cause.
Flea markets
You can also find and join flea markets. Often this is considered a 'Sunday activity' where different people from all over the world troop up with different things and clothes. Among these, there are also special items, and some of the sellers even come with their own production in the form of, for example, decoration in blown glass or fine homemade wooden figures. So you can go looking for exactly what you would like, and if you are really persistent, it almost becomes a kind of 'exercise'. When you then see something, a piece of furniture or something similar, it is possible to talk and negotiate with the seller directly. And if you are good enough, then maybe you can get to haggle over the price. In any case, there is no excuse for having mass-produced and expensive things as part of your decor at home once you follow the advice that has been mentioned here.
This content is sponsored