News
Till COVID-19 do us part: More Danes divorced in 2020
---
This article is more than 2 years old.
More couples in Denmark split in 2020 compared to the previous year … and the pandemic hasn't helped matters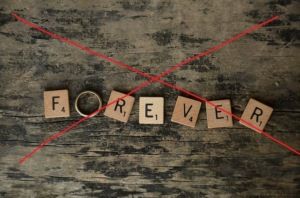 The COVID-19 pandemic seems to have added to the strain of struggling relationships in Denmark. 
Figures from  Danmarks Statistik showed that almost 11,400 couples split in Denmark in the first nine months of 2020 – that's already 900 more than the entire previous year.
"In Denmark many of us see a lot of people and have many activities," Ida Winther, an associate professor researching family life during the pandemic at Aarhus University, told DR Nyheder. 
"Now it's been more family-orientated and it's not always easy to constantly spend time together for so many months."
READ ALSO: Government scraps reflection period for divorces
Reflection period cut
Mother advocacy group Mødrehjælpen has also registered an increase in family conflicts during the Coronavirus Crisis.
Another contribution to the uptick in divorces could be the government's decision to axe the three-month reflection period in divorce cases last summer.
Berlingske newspaper figures revealed that only 122 out of 1,523 couples decided to remain together after the three-month reflection period in the second half of 2019.