News
2020 was a record year for gang killings
---
This article is more than 2 years old.
Being a gang member more dangerous than ever with at least 15 lives being lost to gang-related activity last year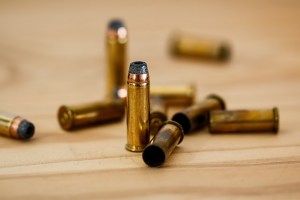 According to new figures from the state police, 2020 was a record year for gang-related killings. 
At least 15 people were killed last year in the gang environment – more than 30 percent of all murders committed in 2020 were gang-related.
In 2019 the police registered eight gang-related killings, while the figure fluctuated between 0 and 5 in the years prior to that.
"We see more instances that the attacks are more cynical and planned than before. I several cases the perpetrators have waited for hours for a person to arrive," Henrik Sønderby, an inspector with the state police, told TV2 News.
READ ALSO: Gang boss to be extradited, Supreme Court rules
Violence up in 2020
Several of the cases also involve the victim being shot numerous times. 
In total, the state police had already registered 44 cases involving gang-related deaths or injuries by September 2020.
That's well above the 36 and 30 cases seen in all of 2018 and 2019.