News
International Round-Up: Denmark provides support to world's worst humanitarian crises
---
This article is more than 2 years old.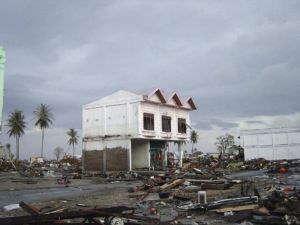 Christmas is a time for giving, and since 2004 Denmark has taken this message very seriously. When a violent earthquake caused a tsunami that claimed the lives of 220,000 people, Denmark was unfortunately unable to help, having emptied its coffers for the year.
Since then, the Tsunami Reserve has been set aside on a yearly basis in order to provide relief in the event of a festive tragedy – a pot of money that this year amounted to 105 million kroner.
When disaster fortunately does not strike, this money is distributed to humanitarian crises around the world.
Easing the suffering of millions
"There must be no doubt that Denmark must always be ready to help if disaster strikes. Even when it is the end of the year, as we saw in 2004," explained the development minister, Flemming Møller Mortensen.
This year, for lack of any unexpected disasters, 70 million kroner was sent to support humanitarian efforts in Afghanistan and Yemen. The remaining 35 million was donated to the UN Central Relief Fund, providing rapid assistance in areas that most need it.
"The money here can make a big difference. This is especially true this year, when COVID-19 has exacerbated the challenges of the many humanitarian crises and thrown millions of people into very critical situations," Mortensen added.
In total, Danish humanitarian aid in 2020 totalled 2.85 billion kroner.
---
'Bookseller from Brønshøj' has death sentence overturned
In 2016, Said Mansour was deported from Denmark by the Supreme Court and had his Danish citizenship revoked. Known as 'The Bookseller from Brønshøj', Mansour was wanted in Morocco, where he was accused of playing a role in the terrorist attack in Casablanca that claimed 45 lives in 2003. Early last year he was sentenced to death, but this is a decision that (as expected) was overturned before the end of the year.
Travel across the Sound gets greener
Since the end of last year, all trains travelling across the Øresund Bridge are now powered increasingly by energy from renewable sources. Previously, trains had been powered by a so-called 'energy mix' of both renewable and non-renewable electricity, but new plans will see CO2 emissions from railway traffic on the connection cut by 70 percent. Over 11 million single journeys were made across the bridge in 2019, along with 50,000 freight train passes.
Brexit deal is bad news for Danish fishermen
Kenn Skau Fischer, the CEO of Danmarks Fiskeriforening, has announced that the Brexit Deal finally agreed at the end of last year will cost jobs in Denmark. He believes the price to access British waters is too high, and that as a result Danish fishermen will lose a quarter of the fishing quotas they had previously held in the waters.
Transport agreement reached between the EU and the UK
On Christmas Eve, a Brexit agreement on transport was finally reached providing full, liberalised access to international transport between the UK and EU member states. For aeroplane passengers, flights to and from the UK will continue, with some operational flexibility agreed in terms of code sharing and aircraft leasing. The agreement came into force early – on December 31 – to avoid any difficulties when the UK left the EU the following day.
Danes second best non-native speakers of English in the world
The Danes are the best non-native speakers of English in the Nordics, according to the latest Education First rankings. Only the Dutch are better, with Finland, Sweden, Norway, Austria, Portugal, Germany, Belgium and Singapore completing the top ten. The rankings are regularly rubbished as they are based on answers given by students learning English, not an assessment of the nation's all-round proficiency, although Denmark will be pleased to have overtaken its neighbours after falling to fourth last year.