News
Business Round-Up: 2020 sets Danish housing market record
---
This article is more than 2 years old.
Record-keepers also kept busy elsewhere, as cash hits highs and unemployment falls again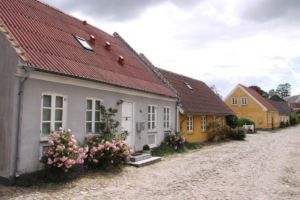 A year defined by the coronavirus pandemic, 2020 was also a busy year for estate agents as a record number of houses were sold in Denmark.
All types of housing saw sales up above average, with 107,000 homes sold across the country in total.
The figure represents a 22 percent increase on the previous year and by far the highest since Boligsiden began recording the data a decade ago.
READ ALSO: Housing sales reached record highs for November
Unexpected and unprecedented
When the housing market joined the rest of the economy by grinding to a halt in March, few predicted the volume of sales that would follow – not least Boligsiden's own communications head Birgit Daetz.
"For a long time we were unsure if it would ever come to life again at all, but it did, and it did so with renewed vigour. It was an extremely good year for the housing market – we did not expect that at all," she told Erhverv Plus.
Low interest rates also helped sales by easing the financial pressure of such large purchases.
Staycations drive demand
One key reason for such a dramatic increase was the inability of Danes to travel abroad. Recent years had already seen a rise in sales of domestic holiday homes, but the pandemic caused a huge spike in demand.
"The lockdown and the massive travel restrictions have caused the tendency to accelerate and led many to buy a home in which the family can spend their holidays," Daetz explained.
Sales of holiday homes were up 55 percent on the previous year, far outstripping the still surprising 17 and 15 percent sales increases in townhouses and condos respectively.
---
Businesses avoid corona-induced bankruptcies
Despite fears early in the year, the number of bankruptcies declared in 2020 was the lowest it has been since 2015. Of the 5,614 declared bankruptcies, 2,221 were from active companies – those that expressed the greatest fears when the pandemic hit Denmark's shores in March. Extensive aid packages and support schemes have apparently kept many companies out of the red, even if it has not prevented a large increase in unemployment. Despite this, 2020 was a year in which the risk of bankruptcy for hotels and restaurants was three times above the overall average.
Unemployment falls again
From October to November, gross unemployment in Denmark fell by 3,200 to 127,700 – the sixth consecutive month the figure has fallen. Simultaneously, the unemployment rate fell 0.1 percentage points to 4.5 percent. It is yet to fall to pre-pandemic levels, however, but the fact that unemployment is falling across age groups and gender is at least cause for some optimism.
New-look metro trains arrive to tackle congestion
At the end of the year, the last of eight new trains will find their way onto Copenhagen's M1 and M2 metro lines, bringing the total number up to 42. At a time when the use of public transport is at a low, many might be taken by surprise, but Metroselskabet are hopeful that the new trains will ease rush-hour congestion when things return to normal. In a bid to create more space, seats in the new trains are placed along the windows, facing in.
Danes flash the cash
After years of decline, this year has seen a surprise record-high in the amount of physical cash in circulation, according to Finans. In the second quarter of last year, figures from Danmarks Nationalbank show that 73 billion kroner in physical cash was in circulation, corresponding to each Dane handling an average of 12,565 kroner. Overall, 1000-kroner banknotes make up the majority of this figure.
MobilePay heads towards one million transfers a day
In total, 351 million transactions were made via MobilePay in Denmark last year – with a total of 123 billion kroner moved across the payment platform. It represents a six percent increase in traffic and a 20 percent increase in volume as compared to the previous year. Launched in 2013, the service is free for private individuals, whilst businesses pay a small fee for the service.
A window into the Alps
Danish window group Dovista is set to purchase of Swiss Arbonia's façade windows and doors division at a cost of 2.4 billion kroner. The acquired division had a turnover of 2.5 billion kroner in 2020 and employees 2,5000 people – meaning a huge increase on the 4,000 already employed by Vista's sister company. Dovista awaits approval from the competition authorities in order to confirm the purchase.